"Society is developing too fast. Behind most silicone dolls, there is a lonely soul."

More and more Japanese men are unwilling to meet the demands of their spouse and avoid losing their love. They do not talk about true relationships, but find "true love" from silicone dolls.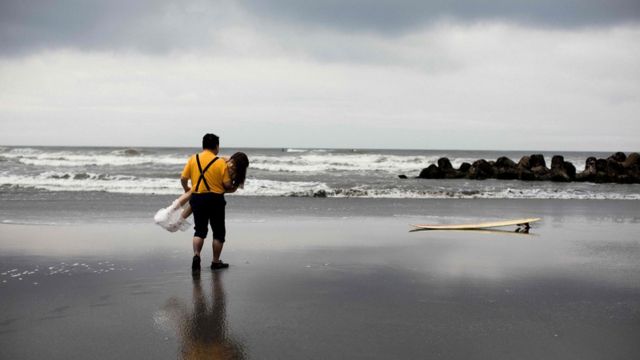 Image source, AFP

The 62-year-old Japanese man Senji Nakajima took the silicone doll to the beach for vacation. In Japan, about 2,000 lifelike silicone dolls are sold every year in Japan, and the price is as high as 6,000 US dollars. They have adjustable fingers, removable heads and genitals.